SilverLeaf Master Owners Association Inc.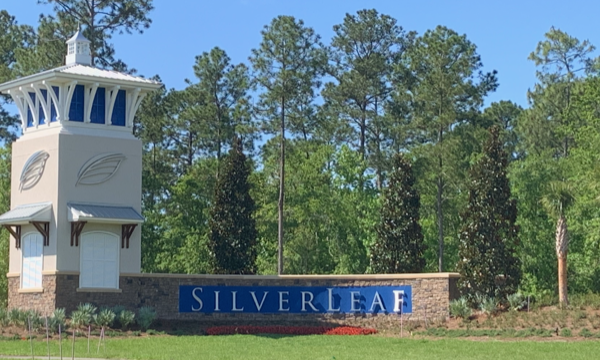 About
SilverLeaf is a master-planned community with no CDD fees, boasting neighborhood parks and amenities.  This new home community is located in St. Johns County, Florida between County Road 210 and State Road 16 at St. Johns Parkway west of Interstate 95.  It is comprised of approximately 8,500 acres and 7 miles of roadway for St. Johns Parkway.  SilverLeaf is zoned for 10,700 dwelling units, 1,770,000 square feet of mixed use and commercial space, and over 3,500 acres of pristine conservation land.
SilverLeaf will consist of several neighborhoods in a wide range of sizes, price points, and styles for both individuals and families.  It will be one of the largest community developments in northeast Florida.
Community Association Manager:
Janeen L Raulerson
Owner Access Portal
https://portal.goenumerate.com/login
SilverLeaf Master Amenity Center Registration
https://www.firstcoastcms.com/silverleaf
SilverLeaf Master Amenity Center – Room Reservation Link
Download Documents
Declaration of Covenants and Restrictions for SilverLeaf Master
Supplementary Declaration of Covenants and Restrictions for SilverLeaf Master First Amendment
Supplementary Declaration of Covenants and Restrictions for SilverLeaf Master and Second Amendment
Third Amendment to Declaration of Covenants and Restriction for SilverLeaf Master
Fourth Amendment to Declaration of Covenants and Restriction for SilverLeaf Master
Community Members
Are you a member of this community? If so, please login using the form below:
Photos & Maps
Photo Gallery
Map
---